COLLEGE GRADS MAY QUALIFY FOR A HOME IMMEDIATELY AFTER GRADUATION
Recent COLLEGE GRADUATES:
If YOU (borrower) have graduated with at least a bachelor's degree (not associates) or completed a TRADE school then your years at college can be used as if it was work history if your new job is in the same field of what you graduated with.
College transcripts and proof of degree is required.

Why waste years of rent if you can invest in yourself!
If you have school loans to repay - why throw your money out the "rent" window instead of putting it all into your own home?
If you own your own home... you can always rent out the other rooms and have roommates pay your mortgage for you!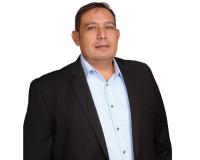 My name is Manny Quiros, I'm a real estate professional in the "Disney Area", I have lived in this area since 1999 and have called this area my home and place my wife and I to raise our three wo....