Well, in Winter Haven...
If you are wondering what to do in Polk County during the month of May, here is a cool event for those who like music, drinks, and beauty. Along with that, you will get a road map that will take you through downtown Winter Haven. It's happening this May 24th @ 5:30-8:30 pm. This exciting event will be hosted by over 20 business that will provide small bites and "drink" tasting. Are you ready for the fun?

How it works:
1.Pay for your "mug" on line. http://https://bit.ly/2jufah2
2.Pick up the "mug" and road map at the corner of 3rd and Central.
3.Enjoy our beautiful downtown art and architecture.
4. And...Have fun!!
Resources and more information: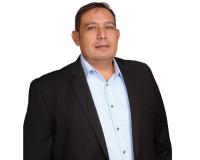 My name is Manny Quiros, I'm a real estate professional in the "Disney Area", I have lived in this area since 1999 and have called this area my home and place my wife and I to raise our three wo....