Millennials Worry More About Paying Off Student Debt Than Saving For A Home
To read the full article http://bit.ly/2xisk7L
About one-third of millennials (ages 18-34) believe paying off their student loan debt is their top financial priority, ahead of paying down credit cards. Saving for a home came in third in a new national consumer survey by NeighborWorks America.
Some 34 percent of millennials say paying off student loans is their top priority. Paying down credit card debt came in a close second at 31 percent. Saving for a down payment was far down on their list of priorities. In fact, 60 percent said they would rather rent than buy a home.
Overall, a majority (70 percent) of the 1,000 surveyed called the home buying process complicated but believe owning a home increases financial stability (77 per cent) and half said they would feel less successful (52 percent) if they never purchase their own place, down from 60 percent in 2018.
The unemployed, those without a college degree and those making less than $40,000 a year are struggling to pay off debts, too, the survey says. And though two-in-three Americans say they have money set aside for a rainy day, only one-in-four are "very confident" when it comes to their ability to withstand a financial emergency.
"We understand young adults struggle with student loans and other obstacles to buying a home. If they visit a financial coach early in their professional lives, they can navigate their financial lives responsibly," said NeighborWorks America President and CEO Marietta Rodriguez. "Financial coaches help people set and reach goals, such as living debt-free, and can help consumers create and maintain a budget to spend and save for the things that are important and pay back loans on time."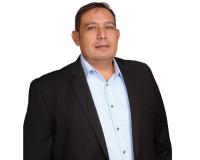 My name is Manny Quiros, I'm a real estate professional in the "Disney Area", I have lived in this area since 1999 and have called this area my home and place my wife and I to raise our three wo....