REMODELING COST Vs VALUE RETURN
Remodeling Magazine releases 2019 Cost vs. Value Report
WASHINGTON, D.C. – Jan. 23, 2019 – Remodeling Magazine released its 32nd annual Cost vs. Value Report, which compares the cost of popular remodeling projects to how much the investment will improve a home's resale value.
The 2019 report surveyed more than 3,200 real estate professionals about returns for 22 projects in 136 U.S. markets, an increase from 100 markets last year. The full report is posted online.
For all projects, the overall cost-to-value ratio is 66.1 percent, which is slightly ahead of last year but well below the decade-high of 71.2 percent in 2014.
As in prior years, there are significant variations in different regions. The average payback nationwide for the 22 projects in the 2019 Cost vs. Value report ranges from a high of 123.8 percent for a garage door replacement in the Pacific region, to a low of 45.0 percent for an upscale master suite addition in the mid-Atlantic region.
"With the increasing costs of building materials and labor, we urge remodelers to think like real-estate professionals first," says Clayton DeKorne, editor-in-chief of Remodeling Magazine. "When you adjust your focus to think like a broker first, you can dull clients' No. 1 pain point – cost – with a discussion of the amount that can be recouped, then go on to show them how to think like a remodeler by raising their understanding and appreciation of the total value, not just resale value, of a home."
Due in large part to sharp increases in material costs, the percentage of costs recouped at sale time is trending downward for all the replacement projects. Material costs tend to comprise a greater proportion of replacement projects compared with larger indoor remodels, however, which have a higher percentage of labor costs.
2019 top 10 projects by percentage of cost recouped
1. Garage door replacement (97.5%)
2. Manufactured stone veneer (94.9%)
3. Mid-range minor kitchen remodel (80.5%)
4. Wood deck addition (75.6%)
5. Siding replacement (75.6%)
6. Steel entry door replacement (74.9%)
7. Vinyl window replacement (73.4%)
8. Fiberglass grand entrance (71.9%)
9. Wood window replacement (70.8%)
10. Composite deck addition (69.1%)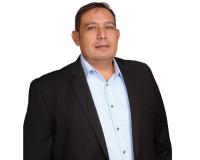 My name is Manny Quiros, I'm a real estate professional in the "Disney Area", I have lived in this area since 1999 and have called this area my home and place my wife and I to raise our three wo....