Rent Vs Buy Calculator Is Home Ownership Right For You
Buying a home isn't always a good financial move. Renting isn't necessarily a waste of money. Our simple rent vs buy calculator can help you decide whether it makes more sense for you to rent or buy a home.
To read the full article click on the link: http://bit.ly/2JMGsft
After reading the article if you are looking to purchase a home in
Florida please contact me and I can answer your questions at 856-313-6655.
Visit me at www.gina.IThinkRealty.com or DM on Facebook:
https://www.facebook.com/JerzyGna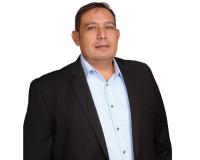 My name is Manny Quiros, I'm a real estate professional in the "Disney Area", I have lived in this area since 1999 and have called this area my home and place my wife and I to raise our three wo....