THE GROWING CRISIS IN RENTAL HOUSING
Our community, state, and nation are faced with both a growing need for affordable rental housing and an opportunity to chart a new direction toward economic vitality and beneficial social impact. Many circumstances have come together to create a large window of opportunity for this to happen, including the existence of affordable housing trust funds designed to address this demand. The need to use these funds as originally intended is amplified by the increasing crisis in rental housing. If used appropriately to develop the necessary housing, trust fund of money will have a significant positive impact on the state and local economies, including job creation and an increase in consumer activities.

If you want to read the full article, click on the link below
http://bit.ly/2H2HFxW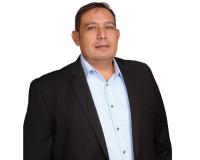 My name is Manny Quiros, I'm a real estate professional in the "Disney Area", I have lived in this area since 1999 and have called this area my home and place my wife and I to raise our three wo....