The Pros And Cons Of Relocating To Florida
The Pro's
It's warm and sunny all the time, after all they call it the sunshine state.

The beaches, I love going to the beach.

The golf courses. Florida has more of them

The theme parks. Disney, Universal Studios and Busch Gardens, wow.

It's warm and sunny all the time.

No income tax. Less money to pay and one less tax return to file.

I've always had a great time while vacationing in Florida, must be a great place to live.

You can grow oranges and grapefruit in your own yard.

I won't have to shovel snow anymore.

Real estate is so cheap there, I'll be able to get a great house (after each bubble bursts).

Everything costs less in Florida.

Florida has palm trees. I love when I see the palm trees as I drive into Florida.

The weather during the winter is great. Low humidity, warm weather instead of hot, less bugs, snakes & alligators are less active, but the traffic jams get worse, the beaches get overcrowded, can't find a place to park any longer, lines out the door at restaurants, etc

I can swim all year, I'm going to get a home with a pool!

Did I say it's warm and sunny all the time yet?
The Cons of relocating to Florida
"I really can't think of a single negative. Moving to Florida is the best decision you will ever make. This living in Florida pros and cons list is accurate and on point so you should call me right now to and schedule a time for you to visit the many homes we have available sell the house and. Start packing your bags and move to Florida, Woo Hoo!"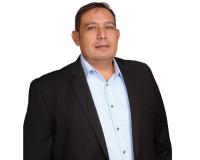 My name is Manny Quiros, I'm a real estate professional in the "Disney Area", I have lived in this area since 1999 and have called this area my home and place my wife and I to raise our three wo....