Things To Do In Kissimmee
Want to visit world-famous theme parks, practically on your doorstep? Come to Kissimmee. Looking to get up close (but not so personal) with hundreds of alligators? Come to Kissimmee. Searching for world-class shopping and dining experiences? Come to Kissimmee
or click on the link: http://bit.ly/2JLzmb2
Because when it comes to Florida vacations, we're not only the Gateway to the Everglades®. We're also just minutes away from everything you could ever want to create your perfect vacation. With so many things to do in Kissimmee, it's no wonder why, year after year, families come here to create memories that will last a lifetime.


To read more on Kissimmee area or other areas near Orlando contact me a at 856-313-6655.
Visit me at www.gina.IThinkRealty.comor DM on Facebook: https://www.facebook.com/JerzyGna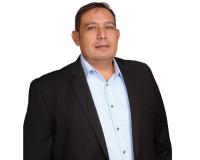 My name is Manny Quiros, I'm a real estate professional in the "Disney Area", I have lived in this area since 1999 and have called this area my home and place my wife and I to raise our three wo....