Using Down Payment Assistance On Your Next Mortgage Loan
The days of easy credit and 100 percent financing might be behind us, but down payment assistance (DPA) programs are alive and well. They survived the credit meltdown, and they still provide a valuable service for stimulating local housing markets.
From down payment assistance grants to interest-free second mortgages and other special mortgage programs, would-be homebuyers have a number of options You can buy a home without depleting all your assets, or maybe you just don't have those assets in the first place. Buyers can earn as much as 120 percent to 140 percent of their area's median income and still qualify for some programs.
What Types of Assistance Are Available?
Down payment assistance comes in many forms, but the most common sources are:
Community grants

State housing agencies

Local housing agencies

Lender-specific community reinvestment act programs

Fannie Mae (Federal National Mortgage Association; FNMA)

Freddie Mac (Federal Home Loan Mortgage Corporation; FHLMC)

Federal Housing Administration

VA loans

USDA loans
There are more, but these represent the vast majority of available programs and are a great place to start your search. Some lenders, including TD and Fannie Mae's HomeReady program, have their own in-house programs, and they might pay your closing costs as well as your down payment.
Assistance Grants vs. Assistance Loans
The major difference between grants and loans is that grants generally don't have to be repaid unless you sell or leave the property within a certain period of time, usually about three years.
Loans must be paid back, of course, but they're often interest-free and you won't necessarily be adding another payment to your monthly budget. You might not have to repay the loan until your first mortgage is paid off or you sell your home or otherwise relocate. And any interest that is charged is often nominal.
How Do You Qualify?
Program guidelines can vary from product to product, but some are pretty standard. In most cases, you must:
Be a first-time homebuyer, which generally means you haven't owned a home in the last three years. You might also qualify for some programs if you've been divorced or displaced for another reason.

Occupy the property as your primary residence. Nonoccupant co-borrowers are typically not allowed.

Complete homebuyer education counseling and obtain a certificate of completion through an eligible homebuyer counseling organization.

Meet the requirements of the lender and the mortgage insurer/guarantor.

Income must fall within the program's limits.

Your desired home's price must fall within the program's limits.
This list is not all-inclusive, and all these restrictions will not be applicable to every down payment assistance program. But you might encounter a lot of them, so be aware and be prepared to satisfy these conditions if necessary.
You can be approved for assistance automatically simply because your lender participates in a program for which you meet the guidelines. Otherwise, don't expect lenders to inform you of these loan and grant options; they often result in less income for lenders on the loans they make. Don't be afraid to ask about these DPA programs; they are in place for people who need them.
How Can You Take a Homebuyer Education Class?
Homebuyer education is critical to any homeowner's success and happiness. Although such courses are not required for all down payment assistance programs, being prepared is always a good step.
You can often take a course online through a number of accredited education providers. You can also attend classes in person at Homebuyer Education through NeighborWorks America or any housing counseling agency approved by the U.S. Department of Housing and Urban Development (HUD).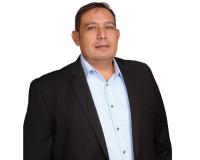 My name is Manny Quiros, I'm a real estate professional in the "Disney Area", I have lived in this area since 1999 and have called this area my home and place my wife and I to raise our three wo....