Veteran Home Buying Veterans Guide To Homeownership
The first step in the home buying process is to understand where you stand financially. Rest assured this guide was created to help you through this process in as painless a matter as possible. It's not so bad.
Veterans and military buyers can face unique credit challenges. That's a big reason why it's important to get your credit in shape before starting the home-buying process.
Credit scores are symbols of your ability to repay debts. They're also a make-or-break requirement for mortgage lenders.
To read the full article click on the link: http://bit.ly/2XVZ2qG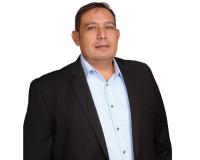 My name is Manny Quiros, I'm a real estate professional in the "Disney Area", I have lived in this area since 1999 and have called this area my home and place my wife and I to raise our three wo....