Ways To Stay On Track This Holiday Season
Decide how much you can afford to spend

How much you feel comfortable spending this holiday season ultimately depends on how much discretionary income you have each month. This is money that is left over after paying for necessities like food, shelter and clothing. But it does not include emergency savings, investment accounts or retirement savings you've already set aside, as this money should be left untouched.
Craft your budget
Make a list of all the people you
want to buy presents for this year and estimate how much you think you can afford to spend for each person. The total figure should be a reasonable amount that leaves you with enough money for other holiday expenses like decorations and traveling. You can then write these figures down in a notebook or in a budgeting spreadsheet for when you hit the stores.
Track spending
Of course, you'll need to track everything you spend. Record the details of every purchase on a spreadsheet or in a notebook.
Avoid debt and plan for next year, keep in mind that if you carry a balance on your credit card, the interest you'll pay will likely cancel out any rewards. And if your credit card balance climbs high enough, it could negatively affect your credit score.In this case, sticking to a cash budget is probably the better way to go, as it will help you stay out of debt and avoid running up a high credit card balance. But if you can pay off the balance in full each month, credit cards are likely the better option.Finally, it's never too soon to start thinking about next year, so why not begin saving now? Try to set aside at least $50 a month for next year's holiday shopping so by the time next December rolls around, you'll have more than $600 saved.

⦁ Decide the amount to spend in advance
⦁ Sit down and discuss the amount of money to be spent at
⦁ Make a list (before you start shopping) Grab a pen and some paper
⦁ Prioritize your Spending
⦁ Use Cash⦁Ignore Sales
⦁ No Emotional Spending
⦁ Stop Impulse Buying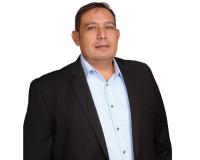 My name is Manny Quiros, I'm a real estate professional in the "Disney Area", I have lived in this area since 1999 and have called this area my home and place my wife and I to raise our three wo....