What A Difference A Year Makes For Sellers Keeping Current Matters
Over the last few years, many sellers have been hesitant to put their houses on the market because they feared not being able to find another home to buy.

We've reported on inventory shortages in the past, and it's been a constant concern for potential buyers throughout recent years. New research shows the inventory concern is starting to decrease among potential buyers.
To read the full article click on the link: http://bit.ly/2YZgrQr
After reading the article if you are looking to purchase a home in Florida please contact me and I can answer your questions at 856-313-6655.
Visit me at www.gina.IThinkRealty.comor DM on Facebook: https://www.facebook.com/JerzyGna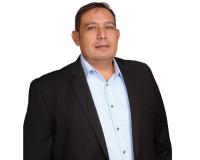 My name is Manny Quiros, I'm a real estate professional in the "Disney Area", I have lived in this area since 1999 and have called this area my home and place my wife and I to raise our three wo....