What Do Closing Costs Cover
If you are interested in FREE information on homes that are currently on the market and ready to be purchased please visit my website at www.gina.ithinkrealty.com or email me at gina@ithinkrealty.com

Closing costs are the miscellaneous fees separate from the real estate agent fees that must be paid at closing. They cover things such as the following:
Loan processing

Title company fees

Surveyor costs (if needed)

Recording of the real estate deed

Insurance

Any taxes or homeowners association fees, which may need to be prorated if they're already paid
The amount of the real estate closing costs will vary with each home sale/purchase and can range widely from 2% to 7% of the home's purchase price. Typically, though, closing costs amount to about 3.5% of the sale price of a home.
Your agent will provide you with a buyer's sheet that lays out the closing costs, and by federal law you must receive what's called a "good-faith" estimate of your closing costs from any lender you use in your real estate purchase.
As for who pays the closing costs, that's where your negotiating skills (or your Realtor's) come into play. There is no cut-and-dried rule about who—the seller or the buyer—pays the closing costs, but buyers usually cover the brunt of the costs (3% to 4% of the home's price) compared with sellers (1% to 3%).
"Most closing costs are negotiable," Reliantra says. "Do not let the Realtors or vendors convince you otherwise."
Attorney fees, commission rates, recording costs, and messenger fees can all be negotiated down.
Sometimes the buyer will have written into the contract that the seller will pay the buyer's closing costs up to a certain percentage or amount.
"That's why you need a good real estate agent to negotiate a contract for you.
If the closing costs are too steep and the sellers won't chip in as much as buyers would like, the buyers can request that real estate closing costs be rolled into the mortgage.
So whether you're the buyer or the seller, the listing price isn't the only number you should focus on. Those fees outside the price of the house can add up, and you don't want to be hit with any surprises late in the game.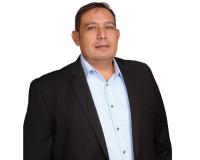 My name is Manny Quiros, I'm a real estate professional in the "Disney Area", I have lived in this area since 1999 and have called this area my home and place my wife and I to raise our three wo....