What Does My Credit Score Say
If you've just bought a new home, chances are you spent quite some time worrying about your credit score. After all, your credit score affects your ability to get a mortgage, and the interest rate you'll pay on that mortgage.So what happens to your credit score after you've purchased a home?
That's a complicated question with a complicated answer. You'll likely start seeing minor dings in your credit score as soon as you begin applying for mortgages. When you apply for pre-approval, lenders will pull your credit score. When the lenders do perform a hard credit pull, it tells the credit scoring algorithm you're looking for new credit, which will cause a small drop in your credit score.
The Federal Housing Administration, or FHA, requires a credit score of at least 500 to buy a home with an FHA loan. A minimum of 580 is needed to make the minimum down payment of 3.5%.
However, many lenders require a score of 620 to 640 to qualify.With a conventional loan for a house that's backed by Fannie Mae or Freddie Mac, for example, the minimum score required is set at 620.
But the lowest credit score to buy a house with an FHA loan is 580. ... As a generalization, the average credit score to buy a house is 600 or above.Mortgage interest rates with a 700 credit score.
Generally, you need a credit score of 620 or better to qualify for a conventional Fannie Mae loan or an FHA loan with a 3.5 percent down payment. If you're interested in a no-down payment USDA loan, the minimum credit score rises to 640.
Ways to Improve a Credit Score in 30 Days
Correct any errors on the credit report

Contact creditors that are reporting inaccurate late payments or defaults

Become an authorized user

Raise your available creditNegotiate

Make minimum payments on time

Reduce debt-to-income ratioHave a good mix of debtThe second option for a no down payment loan is a USDA loan.
If coming up with a down payment is a struggle, an alternative to buying a house with no money down is an FHA loan. The FHA does not offer a no-money down loan.
However, they do allow for loans with a down payment as low as 3.5% of the home's purchase price.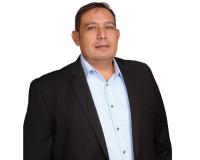 My name is Manny Quiros, I'm a real estate professional in the "Disney Area", I have lived in this area since 1999 and have called this area my home and place my wife and I to raise our three wo....