What Does Your Credit Score Say About You
Your credit score indicates your financial health, thereby determining your creditworthiness. Credit scores are provided by institutions such as CIBIL, Experian etc., among which, CIBIL is the most popularly used mechanism for lending. Credit bureaus assign a score to you on the basis of an evaluation of your loan repayment habits and credit card history.
To read the full article click on the link: http://bit.ly/2N4QV9t
After reading the article if you are looking to purchase a home in Florida you can reach me several ways
Call me for a free consultation 856-313-6655or DM me on Facebook: https://www.facebook.com/JerzyGna
Register for free on my website to view homes in Florida from the comfort of your home at http://bit.ly/2JTD0jj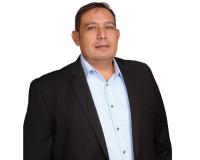 My name is Manny Quiros, I'm a real estate professional in the "Disney Area", I have lived in this area since 1999 and have called this area my home and place my wife and I to raise our three wo....