What Home Sellers Can Expect This 2018 Summer
If you sold your home in 2017 you know the market is still in your favor.
Davenport, Haines City, Winter Haven, Auburndale, Dundee, Lakeland, Kissimmee, Clermont are experiencing a shortage of good inventory to sell. Get a Free Home Evaluation at www.ithinkrealty.com/sell
And with only 3 months of inventory in February 2018 (the number of months it would take to sell all the homes for sale in our area), an extremely low number, the chances of you selling your home fast and for top dollar have never been better. This situation however, will change as we get closer to Summer the busiest selling time in Florida. Everything points homes remaining a hot commodity through 2018 at least while builders catch up with demand. There just aren't enough people selling at the moment due to low interest rates and rising home prices. In some cities and communities when a home is priced right you will receive instant offers and in many cases your home will sell for far above your asking price due to "bidding wars."
I'm sure that while you drive around you can see hundreds of new homes and subdivisions coming off the ground. If you are looking to relocate, buy a larger home or downsize the time is now! Trying to time the market can give you some unpleasant surprises, just ask all the folks who try to time the market during the last downturn and waited to long to buy their home...Another factor to consider is that this year interest rates have already starting to increase and this trend seems to be here for a while.
If you're thinking of selling your home this year, contact us to get the process started.
When selling your home choosing the right Realtor® and the Right Price are key to having an awesome selling experience. If you price your home to high, it'll sit on the market, growing stale, until a price reduction is necessary, finally selling for under market value. If you price under market value, most likely you will start a bidding war. Your Realtor® will be an important consideration when pricing and actively marketing your home.
When you choose us to help you we will make sure to do the following:
Overcome any possible buyer objections from the start

Make sure your home is ready to go on the market

Provide you with an accurate and easy to understand Comparable Market Analisys

Set realistic selling expectations according to your neighborhood and/or area

Guide you through the entire sales process from pre-listing to post-closing

Handle all buyer inquiries and Realtor® showing requests
Here's the latest Market Update Stats for Polk County:
| | | | |
| --- | --- | --- | --- |
| Summary Statistics | February 2018 | February 2017 | % Change YoY |
| Closed Sales | 684 | 671 | 1.9% |
| Cash Transactions | 180 | 199 | -9.5% |
| Median Sales Price | $188,500 | $167,500 | 12.5% |
| Average Sales Price | $198,116 | $178,814 | 10.8% |
| Median Sales to Asking Price | 97.2% | 96% | 1.3% |
| Median Time to Contract | 37 Days | 59 Days | -37.3% |
| Median Time to Sale | 83 Days | 99 Days | -16.2% |
| Inventory (Active Listings) | 2473 | 2844 | -13% |
| Months of Supply Inventory | 3.0 | 3.6 | -16.7% |
If you are selling in Central Florida we can help! We cover the following cities:
Click on the names above to see current properties for sale in each city. If you'd like a Free Estimate on Your Home's Value visit: www.Ithinkrealty.com/sell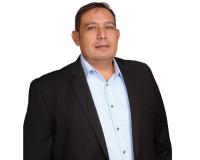 My name is Manny Quiros, I'm a real estate professional in the "Disney Area", I have lived in this area since 1999 and have called this area my home and place my wife and I to raise our three wo....