What Is A WORK HISTORY And Can I Buy A HOME
Can I BUY a HOME if I changed Jobs? What if I was out of work for a while?
SAME LINE (TYPE) OF WORK: 2 years are required (and worked within the United States) but not necessarily at the same job.
LENGTH OF TIME AT THE SAME JOB: If you have two years in the same line (type) of work and just switched jobs then we will need an employment letter and a paystub from the new job before closing.
SECOND JOB: 2 years are required for working at both jobs.

BONUS/OVERTIME/COMMISSION: 2 years are normally required. If you switch jobs but have the same job title and get paid the same way then an exception can be granted if you have been at the new job for at least 6 months. (Note: VA is very flexible. (2019) FNMA treats commission income like regular pay so tax returns are not always required.)

JOB GAP: (FHA Loans) If you were out of work for more than 6 months you need to be back at work for 6 months at same job.
FUTURE INCOME: For conventional loans we need an employment letter start date for new job, new raise, or retirement income 90 days from the mortgage note and 6 months of reserves. FHA and VA loans are 60 days.
STILL NOT SURE? WE ARE HERE TO HELP! Contact us TODAY... Don't WANDER around WONDERING!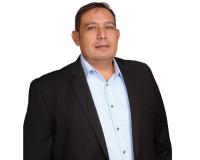 My name is Manny Quiros, I'm a real estate professional in the "Disney Area", I have lived in this area since 1999 and have called this area my home and place my wife and I to raise our three wo....