No matter how many times you've been to Orlando, you'll be amazed by what you find the next time you're here. The reason is, we're constantly improving, with new theme park additions, attractions, resorts, restaurants and other Can't-miss experiences joining the lineup on an ongoing basis.

Searching for all-new adventures and one-of-a-kind experiences? Come to Orlando! Our world-famous theme parks have unveiled all sorts of fresh surprises, with more set to debut in the coming year, and that's on top of other recent and upcoming attractions throughout the destination. Featuring amazing worlds, white-knuckle rides and moments of sheer wonder here's a peek at the latest ways to play in Orlando!

Once you visit Orlando you will want to live here. Imagine have year-round access to Disney Parks and Florida weather.
If you want to read more on all the great things to do in Orland click on the link:
http://bit.ly/2YVZq9D
And when you are ready to live the Florida life call me at 856-313-6655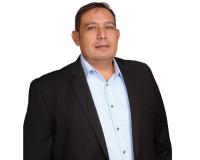 My name is Manny Quiros, I'm a real estate professional in the "Disney Area", I have lived in this area since 1999 and have called this area my home and place my wife and I to raise our three wo....