When You Have To Deliver Bad News To Your Clients Oct 4 2018 Blog 63205 1
For the first time today, I had to deliver bad news to a client. It was difficult and heartbreaking because you know that at this point the client is down and may be think of just forgetting about the who process. I decided I did not want to deliver this news over the phone so I called my client and invited her for a cup of coffee. Even though it was not great news for the client my job as a Realtor was to stay positive and reinforce the idea in her head that this is not a negative thing, this is an OPPORTUNITY to lower any debt she may have, save more funds and research areas that she wanted to look into.

Even though my client will not be purchasing a home today, I must stay present in her life which will involve in sending emails, calling her just to see how is everything coming along and to keep her thinking about that DREAMHOUSE.
After meeting with my client and getting her motivated to stay focused and don't loose sight of the Prize which is HER DREAM HOME, I noticed that what I was doing was building a relationship with my CLIENT.
Now, it may take a couple of months maybe a year but if I stay in contact with my client and continue building that relationship I can rest assure I will be there at closing to hand her the keys to her new home!
It was a great cup of coffee and a lesson learned.
Gina4Real-ty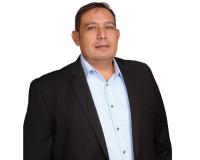 My name is Manny Quiros, I'm a real estate professional in the "Disney Area", I have lived in this area since 1999 and have called this area my home and place my wife and I to raise our three wo....