Who Pays Closing Costs When Buying A Home
When it comes to selling a home, both buyers and sellers have closing costs. While it is the buyer that faces more expenses, the seller is responsible for paying the commission Home buyers generally pay between 2% and 5% of their purchase price, which includes expenses such as closing fees, appraisal fees, insurance, and processing fees.
Question: Who typically pays the closing costs on a house, the buyer or the seller? Answer: It varies, and it largely depends on what kind of real estate market you are in. The two parties can pay their own respective fees and charges, or the seller can agree to pay some of the buyer's costs.
To read the full article click on the link: http://bit.ly/2TykOzU
After reading the article if you are looking to purchase a home in Florida you can reach me several ways
Call me for a free consultation 856-313-6655or DM me on Facebook: https://www.facebook.com/JerzyGna
Register for free on my website to view homes in Florida from the comfort of your home at http://bit.ly/2JTD0jj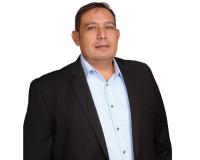 My name is Manny Quiros, I'm a real estate professional in the "Disney Area", I have lived in this area since 1999 and have called this area my home and place my wife and I to raise our three wo....